Gexa is a company that has been active in the freight transport sector since 1982. Initially located on the border of Irun and currently in the Lanbarren Logistics Park, in the town near the border of Oiartzun, maintaining our strategic situation in one of the main Eurpean freight corridors.
From its foundation until today there has been a great evolution thanks to the professionalism that has always characterized us and the experience acquired,always adapting to the needs of our customers.
Our own fleet is made up of trucks, tautliner semi-trailers, glass góndolas, hydrocarbon tanks, platforms and swingarms, adapting daily to the needs that each merchandise requires.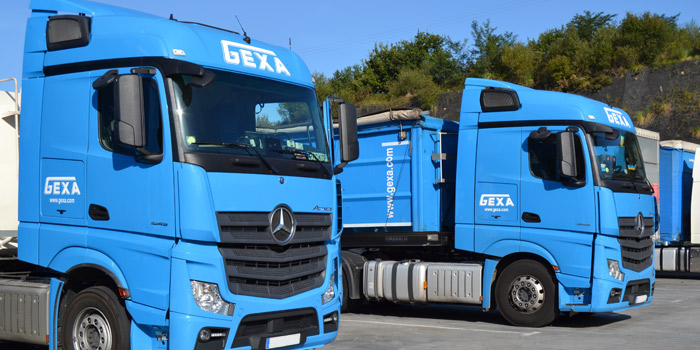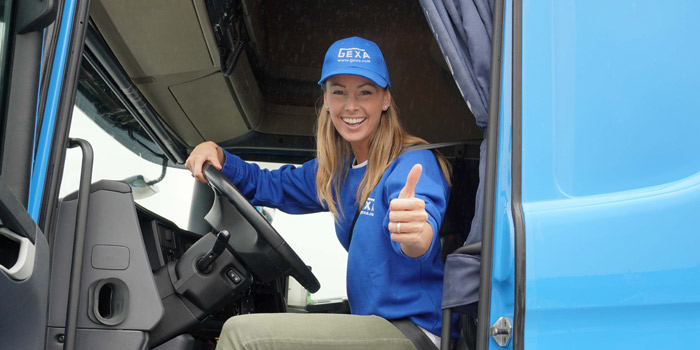 The satisfaction of all our customers
Fully aware of the trust placed in GEXA by our clients and knowledgeable about the particular attention that each of them requires depending on the type of transport demanded, GEXA sets as a priority objective the satisfaction of each client trough the presentation of a personalized and quality service.
For this, GEXA offers an experienced team of professionals and a large of its own.
GEXA facilities ,are in line with our usual transport routesm facilitaing traffic control and management,as well as the maintenance of vehicles and the provision Of other services such as refueling and mechanical workshop.In this way, GEXA provides its clients with the Logistic coverage necessary for the prper performance of their work.
INSTALLATIONS
Our company was located on a plot of more than 12.000m2, located in the lanbarren logistics Park, where our headquarters and warehouses of more than 1,000 m2 are located for loading, unloading and storage of goods. Equipped with a large área of services for both our own fleet such as a servise station and store served by our 24 hour staff, enclosed video-parking enclosure, and mechanical workshop.
All our vehicles have the most modern security systems and GPS location system
Technical and logistics advice
Urgent transport throughout Europe

Adress
Arañaburu Kalea 3C
Parque Logístico Lanbarren
20180 Oiartzun
Gipuzkoa